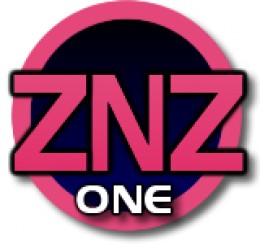 There's a lot of hype online right now about ZNZ One.
A lot of people who know me have asked what I think about it. So, I decided to write this blog post to clear up a few things.
First of all, I've personally set up my own account with ZNZ One and ZNZ Big Cash. These are separate websites but all fall under the ZNZ family, also called ZipNadaZilch.
Here is the basic concept very quickly…
1. Sign up for free
2. Complete a trial offer
3. Refer others to do the same thing
4. Earn money and other cool prizes
Sounds simple right!?
Truth be told, it really is simple to do this.
The problem is most people get scared or become hesitant that ZNZ One and/or ZNZ Big Cash are scams.
ZipNadaZilch has actually been in business for several years and has a very clean track record. They have relationships with several big name brand companies who advertise their trial offers on the ZNZ platform.
Here's how the money is generated…
When you join ZNZ One or ZNZ Big Cash you wont' pay a dime.
In fact, most people never pay anything to participate as long as they chose a free trial offer (most offers that are not free range between $1-$7 to complete).
Advertisers are willing to pay a commission when someone signs up for their trial offer. In most cases these trials are 7 or 30 days in length. Assuming that you sign up for a free offer and cancel your membership prior to the end of the trial you won't be charged anything.
These advertisers are obviously wanting people to try their product or service and keep it past the trial period. I actually encourage you to do this if you find value in what you signed up for.
Whenever you complete an offer, ZNZ is paid a referal commission and part of that money is distributed to the ZNZ referee. This is how ZNZ One and ZNZ Big Cash are able to pay out BIG money and cool prizes like an ipad or iphone.
Every time you refer someone who completes an offer you earn a credit. Once you obtain enough credits you are able to redeem them for money or a prize. There is no limit on how much you can earn.
Is ZNZ One to good to be true?
Now that we have the basic concept down, I think its important to address if ZNZ One and ZNZ Big Cash are scams.
The short answer is No.
The longer answer is still no, but let me explain!
ZNZ One and ZNZ Big Cash along with the rest of the ZNZ family of websites operate a first class business. Their revenue comes from extremely credible companies who use ZNZ as an advertising platform to generate sales.
These companies would not do business with a company who scams people.
The reason why so many people have joined ZNZ One and ZNZ Big Cash is because its completely FREE and you actually can earn money and prizes very quickly and easily.
I personally signed someone up the same day I completed my trial offer.
The income potential isn't breath taking but it can add up quickly if you know how to market your referral link and reach the masses. Most people tell their friends and family and may post something on Facebook and Twitter.
If your an internet marketer or affiliate marketer this won't be an issue for you. But if your new to marketing online then it might be a challenge.
That's why I recommend partnering with someone in ZNZ who has created an incredible marketing system and teaches you exactly how to advertise online and offline.
Not only will you be able to make a lot of money with ZNZ One and ZNZ Big Cash, but we'll actually show you how to create a substantial residual income with a SECRET BONUS INCOME SOURCE we only disclose to our team.
Regards,
– Clint Schubert
PS. Make sure you click the like button or comment below if you found this ZNZ One review to be helpful.