The Zeal For Life Challenge Exposed
IMPORTANT: Please get back with the person that contacted you about the Zeal For Life opportunity. If you are researching this company on your own feel free to contact me directly 832-350-4720.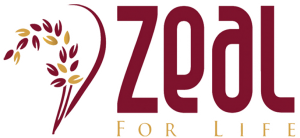 You're on this page because you're looking for a Zeal For Life review. Am I right? This honest review of the Zeal For Life products and 90 day challenge should help you make a decision if it's something you should get involved with or not.
I'll first discuss the Zeal For Life products and then explain exactly what the Zeal For Life Challenge is. If you would like to order a few Zeal samples before you commit to a months supply
click here
to fill out a sample order form.
The Zeal For Life Product Line
The Zeal For Life products were created to help improve your health and well-being through better nutrition and weight management.  There are two product categories that focus on these areas:  Zeal Wellness and Zeal Weight Management.
Zeal Wellness
Zeal Wellness is a all-in-one natural nutritional drink that provides your body exactly what it needs. It consists of a blend of whole-food concentrates that are  an excellent source of nutrients, antioxidants and vitamins.
Not only is Zeal Wellness packed with a powerful source of life enhancing nutrients, but it also is a source of energy. Unlike most energy drinks on the market, Zeal Wellness is natural and extremely low in sugars.
I've personally been taking Zeal Wellness since February 2011 and can't imagine ever stopping using this amazing product.
The Creation of Zeal
Zeal Weight Management
Trendy diets promise to help shed the pounds off, but do they really work? Well, some do while most do not. The reason is diets alone typically do not treat the source of the problem. Counting carbs or only eating certain types of food is not something the average person likes to do.
Managing your weight is not about a diet, its about a lifestyle. That's why I'm so impressed with the Zeal Weight Management program. It was designed by a team of certified scientists, formulators, and medical doctors with years of proven success in the nutrition industry.
If your goal is to…
Lose weight
Reach your optimal weight
Maintain your optimal weight
Lower your jean size
Get rid of a few inches
Reduce body fat
Increase lean muscle mass
or get back the old you
Then get started with the Zeal Weight Management program!
What makes the Zeal Weight Management program so special?
The Zeal Weight Management program is actually part of the Zeal For Life Challenge. Its a personal challenge to help you reach your goals through balanced nutrition and weight management. It's also a company wide challenge where the winners can win awesome luxury vacation getaways and cruises!
Here is what's inside the Zeal Weight Management pak: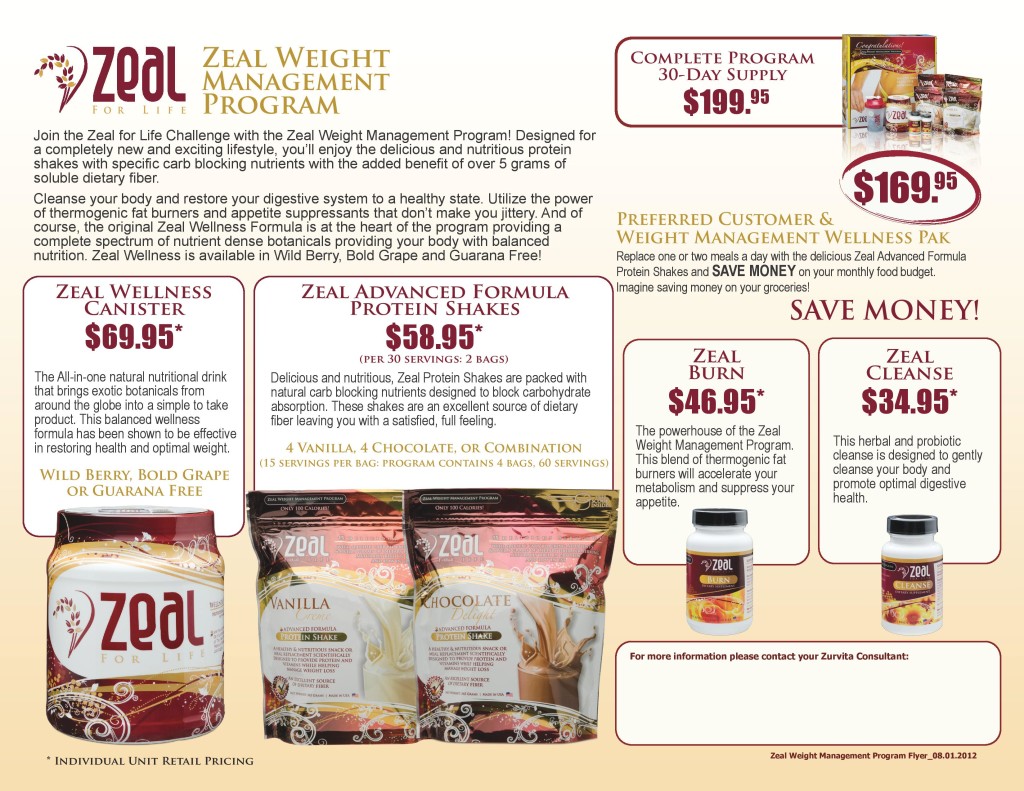 I recommend the Zeal For Life Challenge to everyone I know because IT WORKS!!! So if you're serious about your health, reaching your optimal weight, and looking and feeling great again I want to invite you to join the Zeal For Life Challenge. Get started today!
Make a decision today….Get Started NOW!