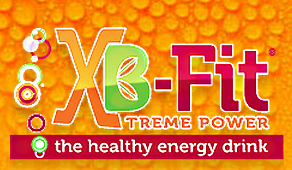 This XB-Fit review is for anyone considering joining the business opportunity that XB-Fit has to offer. If you are skeptical or worried XB-Fit might be a scam,  its okay,  that's a normal reaction to have. This third-party review will give you the facts about the company,  the products,  and the viability of the income opportunity with XB-Fit.
My goal is to give you information about the XB-Fit business opportunity so that you will be confident in your decision whether to join or not to join.
Who The Heck Is XB-Fit?
XB-Fit is an energy drink company based out of Brandon,  Florida. The company was founded by a fireman/paramedic who saw the need for a healthy alternative to the energy drinks that were currently on the market.
Founder and President,  Joe Greco,  has over 15 years of corporate level experience. It's obvious,  even in the short time XB-Fit has existed,  that he knows how to run a solid and profitable company.
XB-Fit understands the importance of training and immediate success for their distributors, that's why they brought on board Nick Bello as their "success coach".  Nick has more than 12 years of experience in network marketing and definitely knows what it takes to make money with this type of business.
It's obvious to me that the company has the necessary leadership and foundation necessary for incredible massive growth.
The XB-Fit Energy Drink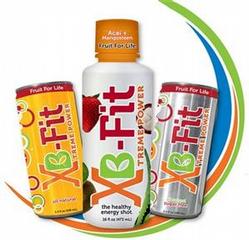 XB-Fit Energy Drink gives you everything you could hope for in an energy drink but without all the unnecessary ingredients and health risks. The all natural ingredients include 65 trace minerals,  acai berry,  aloe vera extract,  B-vitamins,  green tea extract and mangosteen.
The XB-Fit Energy Drink provides plenty of energy along with a powerful source of essential nutrients and antioxidants that are guaranteed to improve your health.
The unique opportunity to sell a product that acts as an energy drink and nutritional supplement combined is very lucrative. Today,  people have never been more busy or concerned about their health,  making the XB-Fit business a great opportunity for those who join.
XB-Fit Income Potential     
The income opportunity with XB-Fit is very impressive. The compensation plan actually pays up to 10 different ways including retail sales,  fast start bonuses,  cycling and matching bonuses and even a car allowance program that allows you to drive a free Mercedes Benz!
The basic strategy is to first generate personal sales and then start to recruit others, teaching them how to make sales as well. As your team grows,  you earn commissions and bonuses based on the sales volume of your team.
In order to take full advantage of the XB-Fit compensation plan,  you need to recruit and build a large team of distributors.
Learning how to market the XB-Fit business opportunity and recruit others is vital if you're looking to have major success and financial increase.  Learning how to leverage the efforts of others is how its possible to make an unbelievable amount of money with an network marketing business like XB-Fit.
XB-Fit Lead Generation Secrets
My suggestion is that you learn how to generate leads online for your XB-Fit business. If you want to grow a large team you need to have a lot of people to talk to. Talking to friends and family members about your XB-Fit business may be a good start and practice but it's not a long-term marketing strategy I would suggest you do.
I use a marketing strategy called attraction marketing. This strategy basically allows me to generate an endless supply of leads to talk to about my business.
If you want to learn how attraction marketing works so that you can start generating leads for XB-Fit then I want to invite you to my personal network marketing training site.
See you at the top,

PS. If you want to learn exactly how I generate over 30 leads a day online for my network marketing business click this link to watch a video presentation that explains everything you want to know about lead generation and attraction marketing.