Work From Home Jobs Explained…
So you're looking for a work from home job? That's great,  but sometimes it can be difficult to pick one because there are so many work from home jobs out there. Obviously,  there are some better than others,  and this quick article will help you find legitimate work from home jobs without wasting too much time or money in the process.
The first thing you need to do is think about what type of job you are looking for. Some things to consider are hours available to work,  flexibility,  online technical skills,  phone skills,  sales skills,  and pay.
Part Time Work From Home Jobs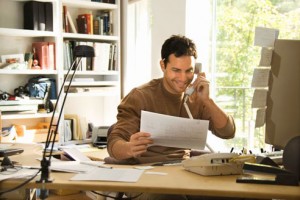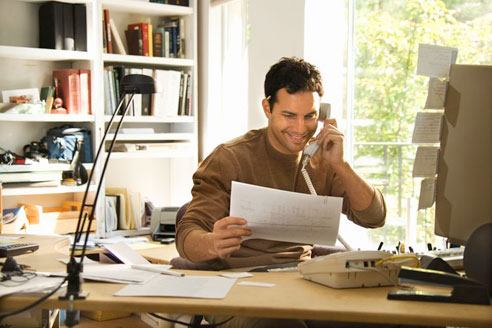 If you're looking for a simple part time job that you can do from home then chances are it will be very easy for you to find one. My suggestion is to contact local businesses in your area to see if they have a need for some extra work you can do at home. Believe it or not,  there are hundreds of thousands of people who have work from home jobs that are employed by their local community business owners. You don't have to search high and low to find a simple work from home job if all you need is a relatively low paying,  part time job.  I know several people who work for car dealerships,  doctors and accountants just to name a few who make a decent hourly wage working from home part time. If this is what you are looking for,  I would start local. The easiest and most effective thing to do would be to go in person and ask local businesses if they have any part time work available. Business owners like work from home jobs because technically you will be classified as contract labor and receive a 1099 if you live in the United States. This works out better for the business owner and it allows you to work from home.
Two Types of Work From Home Jobs
For those who are seeking a more permanent,  higher paying wage this next section is for you. I know how hard it can be to find work from home jobs that are legitimate and pay well. Thankfully,  I have worked from home for almost 5 years now and I can honestly say that the income potential is real. There are millions of people who work from home that earn a strong six and seven figure income; some even do it part time.
Work from home jobs can be categorized into two categories: Work from home business opportunities and work from home employment. I personally think a business opportunity is the better option but if you prefer to be an employee that's perfectly fine. The important thing is that you are happy and excited to wake up and go to work,  or in this case just wake up and start working from home!
Business Opportunities
If you are looking for work from home jobs that are business opportunities you need to realize that most of these opportunities are commission only. Meaning you only get paid when you produce a sale or generate income for the business. Work from home jobs can be some of the best paying jobs in America but for some reason they have a bad reputation as being scams. I do advise you to be cautious but most business opportunities are legitimate and pay well if you actually put in the effort.
Finding "work from home jobs" is really easy and here is why. Business opportunities are highly promoted online because most companies reward their existing business partners or consultants for recruiting others. My suggestion is to go to www.mlmrankings.com and review all the multi level marketing companies listed. Find a business that has a product or service you are interested in and do some research on it. Verify the company is legitimate and profitable. Also,  try to talk to existing consultants of the business and ask them how they like working from home for that company. It's important to research and learn from others before jumping into a work from home business because usually there is a $200-$500 start up fee involved.
Once you get a list of a few companies that look good and you are comfortable taking the next step I would personally call the company headquarters and ask to speak with someone regarding the business opportunity. Usually,  the company has a business development or marketing executive that can explain to you exactly what is required to make money working from home with that particular company. It's always good to hear this information straight from a leadership position within the company. On the subject of leadership, its important to have the proper skill sets and training so you might consider a doctorate in leadership.
One last tip for finding work from home jobs for business opportunity seekers is learn to use Google. It's amazing how easy it is to search for a business on Google. A tip I recommend is searching the "business name scam" and "business name review". Most of the results are extremely informational and helpful. Learning from other people can save you time and money in the long run.
Traditional Work From Home Jobs
If you'd rather take the safer more conservative route and work a traditional job from home this information is for you. It's not easy finding a job in today's economy much less finding work from home jobs that let you earn a living in your pajamas! My goal is to help you in the search process for legitimate work from home jobs that pay either an hourly wage or salary. Some of these type jobs also pay commissions in addition to a base salary or hourly wage which might be something you are interested in. Either way,  these types of jobs are more traditional in nature and require less business and entrepreneurial skills.
When looking for work from home jobs it's important to be optimistic but realistic. If you think you are going to find that perfect data entry job working 6 hours a day from your living room making $100, 000 a year then good luck. If this is your mindset,  maybe you should consider a business opportunity mentioned above. However,  depending on your skills and work ethic it is possible to earn six figures working from home if you know what you're doing.
My first suggestion when searching for work from home jobs is to go to the popular job sites like monster.com and careerbuilder.com.  These sites have options to search for jobs that allow you to work from home. You may get lucky and find a position available that fits your needs just by doing a quick search but if not I have another strategy for you. Knowing which companies allow their employees to work from home is half the battle. Using these sites allows you to see exactly which companies do so. Once you have a list of 10-30 companies that have work from home jobs available then you need to start doing research. I usually start by going to the company's website and reviewing the list of positions available. If you see one that is a good match for you the next step would be to apply for this job. Even if they do not specifically say it is a work from home there is always that possibility that they would allow you to do so. The key is asking. Remember,  most businesses would rather allow you to work from home for tax and liability reasons.
Once you have a decent list of potential jobs and have applied for them either online or by fax etc,  the next step is to pick up the phone and call. When you contact the company,  ask for the Human Resource department or the hiring manager. Tell them you just applied for the position available and that you would like to inquire about working from home. This may not be easy for some of you to do but I promise it works. An important tip in life is you never get what you want unless you ask for it. So pick up the phone,  call the company and ask!
-Clint Schubert
Work From Home Expert
PS. To check out how I make money with my work from home job click here.