This ViSalus review is for anyone thinking about getting started either as a challenge taker or promoter or maybe both! Over the next few minutes we'll go over a brief overview of the company and their products, along with my personal insights on ViSalus and if it offers a viable income opportunity for ViSalus distributors. So if you're ready, let's jump in!
About ViSalus Sciences
ViSalus Sciences is headquartered in Troy, Michigan and has been in business for over 10 years. Most companies do not last past 5 years so this is rare in the home based business industry.
Ryan Blair is the CEO of ViSalus and has years of experience in the direct selling and network marketing industry.  Blair, along with the rest of the corporate team, offer strong leadership and support to the distributors in the field.  They understand both aspects of the business and do everything they can to ensure the distributors in ViSalus are ready for success.
The ViSalus Challenge Paks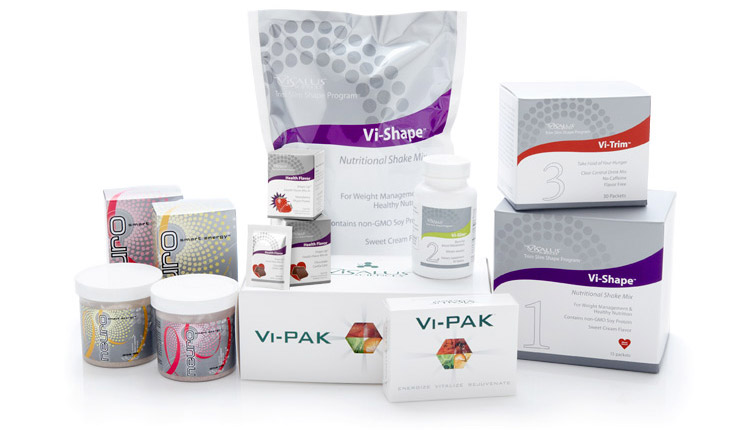 As a distributor for ViSalus you will be marketing a variety of health and wellness products. The company prides itself in the research and development that goes into each of their products. They include Vi-Shape, which is their weight management product, Vi-Pak, which is a multitude of daily nutritionals to improve your overall health, and finally Neuro, which is an energy drink that helps give you vitality and improves your brain performance throughout the day.
Another interesting program that ViSalus Sciences offers is their Body-by Vi Challenge. This 90-day challenge is for anyone who wants to transform their body; whether you just want to lose a few pounds or get toned and fit this program is for you.  More information can be found on the ViSalus corporate website.
The ViSalus Compensation Plan
The compensation plan operates on a unilevel platform.  Believe me, I've read through the compensation plan and it is packed with a lot of potential income! You can actually be compensated 8 different ways as a ViSalus distributor.
The 3 primary commissions earned are from direct product sales, team override commissions and leadership pool bonuses.  There is no doubt that you can earn a significant income from the ViSalus business opportunity.
What Others Are Saying About ViSalus Sciences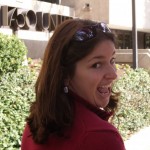 I joined ViSalus as a customer on April 26th,  and as a distributor one month later. Halfway through my 90 day Body By Vi Challenge,  I'm down 20 pounds,  78 points in total cholesterol, 210 points of triglycerides,  and have helped 18 friends,  patients and family members get started on ViSalus products.We work with a dynamic team of movers and shakers,  who like me,  get the distinct pleasure of being human catalysts in helping others achieve their health goals and attain financial freedom.
As a Physical Therapist, partnering with ViSalus is a natural fit,  pairing exceptional physical therapy and fitness training with high quality nutrition,  to help our patients achieve their health and weight loss goals even faster. My team and I are always willing to lend a hand to anyone who has questions,  please feel free to reach out and I look forward to helping you achieve your goals!
Thanks
– Laura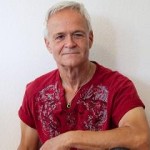 I just completed my 90-Day-Challenge on June 13th (pictures)…so on August 28th this year I will be 60 AND Fit! I went from 27% bf down to 18.5%!
I lost 18 pounds, I lost 4.75" off my waist AND I gained 1″ of muscle on my arms! My blood pressure went… from 158/86 down to 124/62 and I feel great!
How To Market ViSalus Online
After reading this ViSalus review you're probably thinking that ViSalus is a great opportunity and are ready to get started. But it's important to realize most people who join a home based business fail for one simple reason – bad marketing.
Even though the ViSalus business opportunity is one of the best I've seen, signing up as a distributor doesn't automatically guarantee the money is going to start pouring in and a shiny BMW is going to show up in your driveway!
Lets face it, internet marketing is a scary thing for most people. There are so many things you can do like social media, You Tube, blogging, pay-per-click and the list goes on…
No matter if your brand new or have some experience online I highly recommend you check out the training and marketing strategies taught over at The Empower Network.
I've personally started using The Empower Network to build my business and trust me….it works!
Click here to check out The Empower Network
As always, if you have any questions feel free to contact me.
See you at the top,
Clint Schubert
Phone:  832-350-4720
PS. If you're wondering why I didn't join ViSalus click here.
PSS. For those who want more information about ViSalus please contact my good friend Jerry Brown.