If you're reading this Talk Fusion review chances are someone told you about the Talk Fusion business opportunity but before join you want to see what others have to say about it.  In this third-party review I'll discuss a little about the Talk Fusion company,  their products,  as well as give you my analysis of the Talk Fusion compensation plan.
I'll also give some insight on a unique marketing strategy that will give you an edge on 95% of your competition.
What is Talk Fusion?

In 2004, the Founder and current CEO, Bob Reina, was trying to send a 10 sec video to friends through email. Fortunately for him,  his current email provider, America Online,  could not facilitate this need. Bob knew there had to be a way to send a video embedded in the body of an email so he started researching the idea.
He partnered with a knowledgeable IT friend to produce a product that would revolutionize not only the technology industry but the entire world.
They first launched their Video Email Product in 2007 to the US market. Since then,  they have expanded their services into 85 other countries,  become the 8th largest online video content provider in the world and developed 8 unique communication products in all.
Talk Fusion believes in adhering to the highest ethical standards while maintaining a strong and professional presence internationally.   Doing so has enabled Talk Fusion to become a global leader in the industry as well as a member of the Direct Selling Association (DSA) and the Direct Selling Educational Institute (DSEI) in Dubai.
Talk Fusion Video and More…
The cutting-edge technology Talk Fusion has to offer includes their original and flagship product,  Video Email,  which allows a user to email a personalized video within the email itself.  Other communication services have been released by Talk Fusion which include Video Conferencing,  Live Broadcasting,  Fusion Wall,  Video Share,  Video Blog,  E-Subscription Form and Video Autoresponder.
Talk Fusion Executive Package $250.00 usd (one time) and $35 monthly
This package includes all 8 communication services by Talk Fusion but also comes with 1 custom made email template,  over 450 professionally designed templates,  an extensive photo library and the ability to upload videos up to 500 mb.
Talk Fusion Elite Package $750 usd (one time) and $35 monthly
This package includes everything in the Talk Fusion Executive Package but includes 2 more custom made email templates designed for you to promote your business. In addition,  it allows you to have private labeling which means you can remove the Talk Fusion brand from the email contents and replace it with your own company logo or brand etc.

Talk Fusion Compensation Plan
The compensation plan for Talk Fusion associates is structured as a binary which means you have a team on your left and a team on your right. Each side counts in calculating your commissions from Talk Fusion.
There are 6 ways to earn income with Talk Fusion:
Fast Start Bonuses
Team Commissions
Bronze Maker Bonuses
Mega Matching Bonuses
Advancement Bonuses
Leadership Pool
It's important to keep in mind that Talk Fusion is first and foremost a company that provides communication products to a worldwide audience of users.  Talk Fusion uses the network marketing model to distribute their products to the market place.
Talk Fusion Independent Associates earn commissions when an Executive or Elite package is sold to a customer or when a newly sponsored associate purchases one of these packages.  They also are compensated when they help associates on their left and right legs generate sales.
I recommend you review the entire compensation plan found on the Talk Fusion corporate website for more information.
How to Make Money with Talk Fusion
After reading this third-party Talk Fusion review you're probably thinking that "Talk Fusion" appears to be a strong company with cutting-edge marketing products that can be easily sold. You might even be ready to join the business right now! However,  it's important to know,  most Talk Fusion associates never reach the level of success they first desire because they lack two critical skills that all leaders in this industry must have.
Learning how to generate sales and recruit or sponsor others into the Talk Fusion business is a necessity if you want to build a six and seven figure income.
Marketing Skills You Can't Live Without
Talking to your friends and family about Talk Fusion may be good practice but it's not an effective strategy in the long-term. Most people will not be interested and this will lead to frustration,  rejection and possibly cause you to want to quit before ever making any money.
The best way to market your Talk Fusion business is to use a marketing strategy called "Attraction Marketing". This can be achieved by leveraging the power of the internet,  a few marketing skills and old fashion hard work.
It eliminates the need to buy leads,  make cold calls or even talk to friends and family.
Instead,  you can easily start attracting people to you who are eager to learn about your business and may buy from you without you even knowing it.
To learn more about Attraction Marketing and what it can do for your business contact me or visit http://MLMHustler.com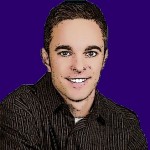 To Your Success,
Clint Schubert
PS. Learning the basics of the Talk Fusion business and how the compensation plan works is important but not where you should focus your time when first getting started. I've seen too many people get started with a business and want to learn how everything works before they start marketing.
I teach people to just start marketing their business and over time they will learn the details about their company and comp plan. Its important to start making money first and by default you will learn where it comes from!