The phrase "social media" has only been around for a few years yet it has become one of the most talked about topics on the planet.  With the creations of Myspace,  Twitter,  YouTube and the "grand-daddy" of them all,  Facebook,  it's easy to see why so many people are talking about social media.
Wikipedia defines Social Media as media for social interaction,  using highly accessible and scalable communication techniques. The term refers to the use of web-based and mobile technologies to turn communication into interactive dialogue.
I think social media has been surprisingly successful because of two reasons:  1 it's relatively easy to use (heck I know 4 year olds who have a twitter account);  and 2 everyone loves to talk about themselves and know what other people are up to as well. This formula of user friendliness and "gossip" sharing is why I think social media is such a buzz right now.
Marketing Rules for Social Media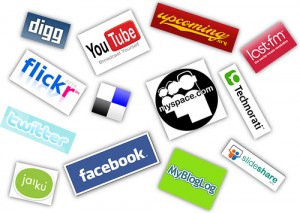 If you're like me,  using social media for personal use is great but I'm more interested in using it for marketing purposes.
Having said that,  there is a right way and a wrong way to use social media to market your business,  products or whatever you're trying to promote online.
Most people have it all wrong when it comes to their social media marketing strategy. I see people every day posting the same crap about their "miracle in a bottle",  "newly-discovered",  "cure all" energy drink   wanting you to click on their link.
Unfortunately,  these people are what I like to call "Professional Spammers".
The key to marketing is to provide value for others. People consider things valuable for two reasons:  either they think your content is entertaining or it helps them solve a problem.  If it's not one of these two things,  chances are no one will think it's valuable.
So you're probably wondering,  "What are some things I can post that people will think are valuable?"
I'm pretty sure most of us know entertainment when we see it so I think we're all set on that. However,  posting content that solves someone's problem may be a little trickier.
I'll give you an example. I recently posted an article on my blog titled,  How to Get Followers on Twitter in 5 Easy Steps.  This article offered a solution to a common problem people face when trying to grow their Twitter followers.
Remember,  the key to marketing is to "provide value for others".
Now that you understand the basics on marketing,  I think you're ready for my Top Secret Social Media Marketing Strategy.
Social Media Marketing Strategy in 3 Easy Steps
I'm about to lay it all on the line for anyone who wants to become a social media marketing POWER-HOUSE so pay close attention.
1)      Keyword Research – I use the free Google keyword tool and Market Samurai to do my keyword research. For those on a limited budget,  go with the free version and pay with your time. If you have the money,  investing in Market Samurai will cut down on time dramatically and you get better data.
2)      Create Content – I post content on my blog and use "on-site" SEO strategies to ensure the content will be loved by Google,  Yahoo and Bing etc. To gain access to some incredible training that can teach you more about SEO and blogging go here –> MLM Hustler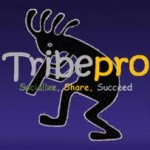 3)      Content Syndication – I syndicate my content using tribepro (this can be done automatically). Follow these steps to get your articles,  blog posts,  videos or anything blasted all over the social media sites,  guaranteed.
This social media marketing strategy is brand spanking new (some people are already getting massive results) and I promise you will be glad you learned about it now and not later.
If you want more information about this social media marketing strategy my business partners put together a 100% FREE training video where they show you exactly what this strategy looks like in the 'real world'.
Now go out there and "make it happen"!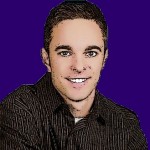 To Your Success,
Clint Schubert
PS. I seriously would not attempt to do any marketing online without using this Social Media Marketing Strategy that I've outlined. If you follow these 3 simple steps, your content will get ranked higher in the search engines, be shared by potentially thousands, drive massive FREE traffic to your sites, and all on Auto-pilot! It's really a no-brainer!!