Are The Scentsy Scam Reports True?
If you're reading this article,  then you probably want to learn more about the Scentsy business opportunity. There are a lot of rumors suggesting that the Scentsy business is a scam so I decided to write an article that addresses some of the  Secentsy scam allegations.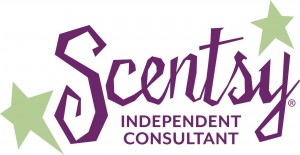 I think it's important for anyone thinking about joining the Scentsy business opportunity to make sure they are joining something legitimate and that can actually make them money. Before we get started,  I want to disclose that this Scentsy business review is completely unbiased as I am not a consultant with Scentsy.
Scentsy Scam or Legit Opportunity?
After reading many of the Scentsy scam forums online I've found that there are really only two complaints about the company. People are either dissatisfied with the candles or consultants are upset that they made very little or no money at all with the Sentsy business opportunity.
As you probably know,  these Scentsy candles are unique because they are wickless. I'm not an expert with Scentsy products but to my knowledge they operate on electricity and burn a wax-like substance that when heated releases the different types of fragrances into the air. I didn't know this until recently,  but my wife has been burning a Scentsy candle in our home for the past 10 months that we received as a Christmas gift last year. Some of the forums indicate that the candles are a fire hazard or do not work. Although there may be defective products,  I'm sure they are limited in nature. My wife has not had any problems with our candle and actually,  I feel safer with an electric candle over the traditional wick and fire candle.
Scentsy is also unique because it uses a direct selling or network marketing approach to promote its products. As a Scentsy business consultant you have the ability to earn up to 30% commissions on personal sales which can be very profitable. But in order to take full advantage of the Scentsy compensation plan,  it's recommended to recruit other consultants into the business so that you can earn commissions on the sales generated by others in addition to your own. When you build a team of Scentsy consultants you actually earn a special kind of income called leveraged income.
I noticed that many of the "Scentsy scam" accusations are coming from ex-Scentsy consultants. These are people who joined the business but later gave up probably because they weren't making very much money or maybe even losing money. Calling Scentsy a scam is actually a matter of opinion without any factual evidence. Secentsy has a legitimate product and is not cheating or stealing from anyone,  therefore the Scentsy scam reports are just not true. However,  there are some valid points to look at that explain why some people can't seem to make any money with the Scentsy candle business.
Making Money With The
Scentsy Business

Opportunity Is not That Hard If You Know What Your Doing.

The facts are 95%-97% of people involved with a direct selling or network marketing business opportunity eventually fail. What I'm about to tell you is very important so pay close attention!

There is a blueprint for success in this industry that all the top income earners are following,  even if they don't realize it. Success in a home based business like Scentsy starts with leadership. Your income is directly proportional to the amount of leadership you provide to your team. Secondly,  you need to learn how to expose the business you're involved with to as many people as possible. This is where a lot of people make a huge mistake. Exposing the business to friends and family might seem like a great thing to do when you're first getting started but its actually one of the worst things you can do.

Chasing your friends and family is embarrassing and not very effective. I do agree that it makes for good practice but honestly,  do you think it's a viable long term marketing solution that you want to depend on? How many friends and family members can you talk to? Sure,  you might sell a few candles and even recruit someone into your business but what happens when you run out of people to talk to? The secret to making a lot of money with Scentsy is being able to expose the business opportunity to at least 20-30 people a day.

Lastly,  you need to become an effective recruiter or prospector. Establishing yourself as a leader and exposing the business to people are great,  but if you're not getting anyone to join the business then whats the point? Learning how to recruit people into the Scentsy business is a must if you want to make a lot of money. Prospecting is a skill that you have to develop and will get better at over time.

By now,  you know the Scentsy scam rumors are just flat out wrong. Most of these people were never going to be successful no matter what business they decided to join. My hope is that you now understand the importance of leadership, exposure, and recruiting and how they apply to your Scentsy business.
For those who want to know more about this blueprint I follow that has helped me become a leader,  generate 20-30 leads online every day,  and have the skills necessary to build a successful team I want to invite you to my personal MLM training website.