Prepaid Legal Scam Review
You're probably wondering if the Prepaid Legal Scam rumors are true or not. Maybe someone introduced you to the business opportunity so you've decided to do some research on the company. The very fact that you're reading this article tells me you are interested in Prepaid Legal and want to know what others are saying about it.
In writing this article,  I hope to expose the truth about the Prepaid Legal scam and help you determine if the company and income opportunities are real. After reading this short review,  you should have a clear understanding about Prepaid Legal and if it's the right business for you.
Who is Prepaid Legal?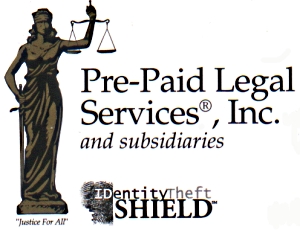 Prepaid Legal offers a unique "membership" style Legal service for individuals,  families and even businesses. The theory is people should pay for a prepaid legal service as a hedge against unforeseen events similar to the reasoning behind insurance coverage.
In 1972 Harland Stonecipher,  the founder and creator of Prepaid Legal,  Inc. saw the need for this type of service so he went out and created the Prepaid Legal business. Over the years,  the business has grown and currently serves over 1.4 million people and generates half a billion dollars in sales  in the US and Canada.
The Prepaid Legal Services
Have you ever been in a situation where you really needed access to an attorney? Maybe you got one too many speeding tickets or someone took advantage of you in some way. Whatever the reason,  people often times find themselves wishing they had access to a good attorney.
This is exactly what Prepaid Legal does for you. Starting at $26 a month,  you can have access to a nationwide network of qualified law firms who are eager to help you with your legal needs. In addition,  Prepaid Legal,  Inc offers an identity theft protection plan for an extra $9.95 or $12.95 if you are not a monthly member of the Prepaid Legal services.
Here is a short 6 min video that explains all the benefits of being a Prepaid Legal member.
Prepaid Legal Scam Rumors True?
So many people are calling Prepaid Legal a scam. The truth is every business opportunity on the planet has been called a scam by someone,  some more than others. The reasons so many people think Prepaid Legal is not a legitimate company and call it a scam are because they either felt like the service was inadequate or the income opportunity was not real or maybe both.
First,  the service is incredible. I've personally used the service and know many people who have as well. There is nothing like knowing you have Legal protection available just in case you need it. The network of qualified law firms is one of the best networks,  if not the best,  in the world. If you have a special need,  you can request a law firm who specializes in whatever area that may be.
The income potential and the income reality most people experience are totally different. Unfortunately,  most people who join the Prepaid Legal business opportunity never achieve the level of success they wish for in the beginning.  The reason for this varies,  but most people eventually give up on their dreams for 2 simple reasons.
In order to make money with Prepaid Legal,  you have to be able to do 2 things,  generate sales and recruit other Prepaid Legal representatives. If you can't do both of these tasks,  you'll never make any money,  or at least very very little.
Most people get started with a home based business like Prepaid Legal not knowing exactly what it takes to be successful. The number one reason why people can't do the two tasks I just talked about above is that they don't know how to market their business properly.
Marketing Prepaid Legal is not that hard,  the service and business opportunity really sell themselves. The difficult part is finding enough people to talk to and show the business to.
The top income earners with Prepaid Legal and many other network marketing companies understand that growing their business and their paychecks is not possible without LEADS!
Leads are the life of your business. The more leads you have,  the more money you make,  its as simple as that.
Learning how to generate leads online can be a very rewarding skill to develop and master. You're only alternative is to buy leads which can be very expensive,  and honestly,  most of these leads are not interested in what your offering.
The best way to generate leads is by attracting them using a marketing strategy called attraction marketing. It basically is a way for you to attract others to you and your business so that you don't have to chase your friends or family or buy leads.
Attraction marketing may sound weird and difficult but its really not. Its one of the easiest things you can do because its all about being yourself.
Prepaid Legal is not a scam,  like many people say it is. These people probably don't know much about lead generation much less attraction marketing.
If you decide to join Prepaid Legal or maybe you're already in,  and you're serious about making money,  you'll do some research on lead generation and attraction marketing.
Trust me,  you will be glad you did!
You deserve success,