A Critical Review Of The One24 Business Opportunity.
The One24 business opportunity has recently been a popular choice for people seeking a home based business or network marketing opportunity. One24 is not your ordinary nutritional company,  and this One24 review will explain what makes it different and why so many people are talking about it.
Who is One24?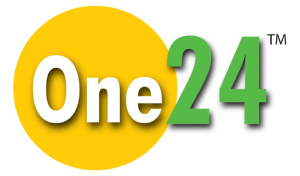 The owner of One24 is one of the most respected and well known individuals in the MLM industry. Mark Seyforth was actually one of the creators of a small health and wellness company called Herbalife. For those of you who are new to the network marketing industry,  Herbalife is one of the largest and most successful network marketing companies ever to exist.
Mark understands the business and knows that a nutritional based company can be very profitable,  even in a down economy. People still have a budget for nutritional products and are comfortable spending money on their health.
This business model is why One24 has had success marketing an affordable nutritional product called NatraBurst.
One24 NatraBurst
One24 has a unique product that everyone is talking about. NatraBurst is the only product One24 currently markets. Its designed to improve your overall health by providing a special formulated blend of "super foods". NatraBurst is a powder that you can mix with just about anything from water,  juice or even food.
Here is a list of some of the foods found in NatraBurst:
Brown Rice Protein
Barley Grass
Chlorella
Spirulina
Wheat Grass
Carrot
Broccoli
Cauliflower
Spinach
Beat
Aloe Vera
Tumeric
Cilantro
Mangosteen
Acerola Berry
Red Beat Root
Pomegranate
Green Tea Extract
Quercitin
Resveratrol
Grape Seed Extract
Blueberry
Tomato
Fibers
Enzymes
Probiotics
What Makes The One24 Business Different?

There are 2 main reasons that make the One24 business opportunity different than most. First,  it is free to join. The only cost in becoming a distributor for One24 is the actual cost of the product,  which is $60 for a month's supply. Secondly,  you are only allowed to recruit 1 person each month. The theory is,  after 24 months,  you should have personally recruited 24 people into your One24 business;  hence the name One24.
You earn a residual income of $1.50 per monthly auto-ship customer 12 levels deep.  Obviously,  you are not going to make a lot of money when you first start out,  but the income potential does get very exciting if you are able to follow the 24 month plan.
Success With The One24 Business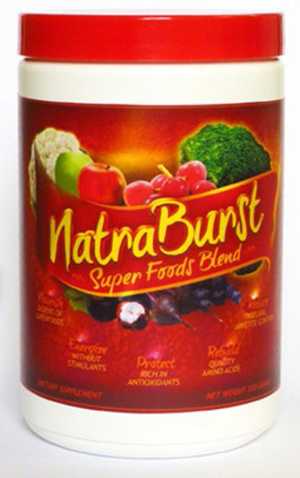 There are basically 2 things you need to do if you want to have success with One24. First,  you need to believe in the product and learn how to share it with others. In network marketing,  the product should be the focus. People are leery about the mlm industry and most are skeptical about a product they can't buy at Walmart or any other major retailer. Unfortunately,  this is the difficult thing about being a network marketing distributor. In order to make money with your One24 business,  you have to learn how to overcome this obstacle and generate sales.
Secondly,  you have to be able to recruit people. Convincing them they can make money with the One24 business opportunity is not easy. On top of that,  you are only allowed to recruit 1 person each month,  so sometimes there might be a waiting list if you've already sponsored someone for that month.
I suggest you learn how to market your One24 business online using a marketing strategy called Attraction Marketing.  It allows you to attract people to you and your business instead of you chasing people,  talking to friends and family,  cold calling or even talking to strangers.
To learn more about marketing your One24 business online and how to generate leads I would check out this site. It's considered to be the best MLM training site on the internet and can have dramatic results on  your business.
You Deserve Success,

(832) 350-4720