Are The Lightyear Wireless Scam Reports True?
There are many reports surfacing online right now about the "Lightyear Wireless scam". The internet is a great tool for researching things like an mlm or network marketing opportunity,  but unfortunately most of the information you read is false or misleading.
This article will give you nothing but the facts about the Lightyear Wireless business opportunity for those thinking about joining. It's important to make sure the company has a strong foundation,  has viable products or services and offers a way you can actually make money. My goal is to answer these basic questions about the Lightyear Wireless business opportunity.
Before we begin,  I want disclose that I am not affiliated with Lightyear Wireless in any way,  shape or form.
Who Is Lightyear Wireless?

Lightyear Wireless is a telecommunications company providing a multitude of services in the telecommunications,  entertainment and business service industries. Lightyear Wireless is owned by their parent company Lightyear Network Solutions,  a full service communications company founded in 1993 by Sherman Henderson.
Lightyear Wireless was created in 2008 and is the network marketing division of the company. They have a wholesale partnership with Sprint which allows them to market cutting-edge mobile devices at very competitive prices.
Lightyear Wireless is the only MLM company that has a personally branded wireless product that pays real residual income.
The Lightyear Wireless Products
Lightyear Wireless markets a variety of products and services but for the most part they focus on their wireless service. They have a unique partnership with Sprint giving them access to their 4G network and infrastructure.
Other services include satellite TV,  home security,  VoIP,  local and long distance phone service and even an online travel portal.
The idea of getting paid each time a customer pays their monthly bill is what draws so many people to the Lightyear Wireless business opportunity.
Lightyear Wireless Scam or Income Opportunity?
After reviewing the Lightyear Wireless compensation plan and marketing system I can honestly say the business opportunity is the real deal. I hope this article will finally expose the truth about those Lightyear Wireless scam reports. As far as I can tell,  everything about Lightyear Wireless looks legit.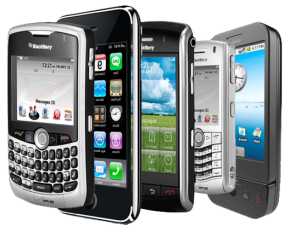 Now the real question is how do you make money,  and lots of it!? According to the Lightyear Wireless compensation plan all you really need to do to make money is gather a few customers and then recruit a few people who want to make money and help them get a few customers too. Sounds simple right!
The problem is definitely not finding customers. There are plenty of people out there looking for ways to reduce their monthly bills,  including their cell phone bill. With over 255 million cell phone users,  finding a few of them willing to try a new company and save money in the process shouldn't be that hard.
The difficult thing is recruiting people into the business opportunity. Sure,  people want to make money,  but most people do not have an entrepreneurial mindset and would rather work for someone else.
I am impressed that Lightyear Wireless has sales pages or what some people call opt-in pages for their representatives. These are simple marketing websites that people visit and get information about the business. They are asked to fill out their name,  phone number and email address in exchange for more information about the Lightyear Wireless business opportunity.
This form of marketing is called attraction marketing and I strongly encourage the use of it. It allows you to leverage the internet and generate leads without having to chase your friends or family,  make cold calls,  talk to strangers or spend hundreds of dollars buying leads.
Lightyear Wireless is on the right track using these opt-in pages but if no one goes to your website,  how will you generate any leads?
I teach people how to establish yourself as a leader,  drive massive traffic to your websites,  and generate 20-30 leads for your business on a daily basis.
I want to invite those who are serious to a 45 min video that will teach you everything you need to know about attraction marketing and exactly how you can use it to generate leads for your Lightyear Wireless business.
Click Here >>>  FREE Attraction Marketing Training
To your success,

(832) 350-4720
Visit my Facebook Fan Page