FHTM a scam…?
It's funny that you ask because you're not the only one wondering. Did you know over 2,000 people search online each month wanting to know if Fortune Hi-Tech Marketing is a scam. Let's go over some of the basics about the company, their products and the money FHTM reps are claiming to be making. After that, we should have a good idea if FHTM is legit or not.
Company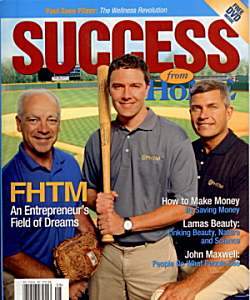 Fortune Hi-Tech Marketing, Inc. was created back in 2001 by current president Paul Orberson. The reason people are curious if FHTM is a scam is because there have been legal complaints filed against the company over the past few years. The good news is, all have been resolved through the courts and no disciplinary action has been taken against the company. This leads me to believe FHTM is not a scam and is operating within the law.
The company is based in Lexington, Kentucky with operations throughout the United States, Canada, the United Kingdom and Puerto Rico.
Products
The products Fortune Hi-Tech Marketing provides can be grouped in four categories: Health & Beauty, Consumer Services, Entertainment and Communications. FHTM acts as an affiliate for many of these products or services which include True Essentials, identashield, dish Network and The Wireless Shop just to name a few.
The complete list of products can be found on the FHTM corporate website.
Income Opportunity
There are three ways to earn as a Fortune Hi-Tech Marketing Representative: Personal sales, Leadership Bonuses and Team Commissions. You can earn residual commissions on your personal sales of the FHTM products and services. When you enroll or sponsor a new FHTM rep you will earn a $100 leadership bonus. The best income FHTM pays is the residual overrides on your teams customer points. This is a percentage between 2%-20% of the gross sales. It depends on the service and position the customer is in within your organization.
My opinion on the compensation plan is that it does offer some value. There is enough money on the table to generate immediate cash flow for someone just getting started. However, the real income is generated on the team overrides from potentially thousands of customers.
My Concern with FHTM
After reading this Fortune Hi-tech Marketing review you're probably thinking that FHTM is a great opportunity and might even be ready to join immediately. The unfortunate thing is most people who join FHTM never reach a high level of success because they don't know how to properly market the products and business opportunity to others.
Marketing is a skill you must learn in order to make any money in FHTM. Your sponsor typically tells you to talk to your friends and family and ask them to join your business but most don't. After you run out of people to talk to you eventually get frustrated and give up.
The Good News…
I've discovered a way to attract people to me by applying "attraction marketing" principles that are critical to learn before you join any business opportunity.
I coach and educate others how to apply these attraction marketing principles so you can have "people chasing you" instead of "you chasing people".
Click on the link to learn more about Attraction Marketing and how it can help you build your Fortune High-Tech Marketing business.