The Ignite Energy Business Solution

If you want to learn how to make money with Ignite powered by Stream Energy you came to the right place. In this article,  I'll explain to you how to build a massive residual check with Ignite using a marketing strategy virtually no other Ignite representative is using.
So what marketing strategy is it?
It's called "Attraction Marketing".
Here is how it works…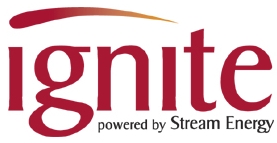 Traditionally,  network marketers marketed to their warm and cold markets. They did this by calling people on the phone,  inviting them to hotel meetings,  asking them to look at their website,  or meeting face to face and giving a live presentation.
These marketing strategies work,  but there is a better way.
Attraction marketing is about providing value for others. People will be attracted to the value that you provide and naturally become attracted to you. This is how you attract leads for your business.
How do you provide value?
To answer this question,  you first need to determine what who you want to attract. If you're building an Ignite Energy business then you probably want to attract business minded people who live in one of the deregulated states.
Providing value can be accomplished by offering a solution to someone's problem. People who are strong candidates for the Ignite energy business probably have financial problems.  So simply offering a solution to their financial problems would be creating value which is what attraction marketing is all about.
Creating valuable content
In order to provide value for someone you physically have to create it. You can do this most easily using the internet. My suggestion is to use videos,  articles,  social media or online forums to create your content.
Remember who your target audience is,  what their problems are,  and offer a solution.
Let me give you an example…
Write a 500-800 word article about the Ignite energy opportunity. Include information about the company,  the energy business,  the income potential and how people's lives are being changed. When people read this article,  they should begin to see how the Ignite energy business could be the solution to their financial problems.
Be creative,  you can write several articles for specific types of people. One article may be for stay at home moms who need to find a way to make money part time while working from home. Another article may be for someone who just lost their job. The key is to write in a way that provides a direct solution to someone's problem.
At the end of the article,  provide contact information so the reader can learn more about you and how to get started with the Ignite energy opportunity.
If you engage in an online forum,  it works in the same way. Find people who have a problem financially and reply to them with a solution,  the Ignite energy opportunity!
Social media is extremely powerful. You can look into the lives of people in your networks and literally see their problems and struggles.  The Facebook wall is a great example of this. You can see who is looking for a job,  who just got fired,  or maybe someone who is looking to earn an additional income.
Reach out to these people and offer them the Ignite energy solution!
For those who prefer video marketing,  simply make a video that does the same thing. Talk about someone's problem (out of work,  tired of working a job,  low pay,  stay at home mom,  etc.) and then explain how the Ignite energy business could solve their problem.
Here are some resources to help you get started:
Article directories
1)      EzineArticles
2)      GoArticles
3)      Squidoo
4)      HubPages
Social Media
1)      Facebook (750+ million users)
2)      Twitter (150+ million users)
3)      Linkedin (100+ million users)
Video Sites
1)      YouTube
2)      DailyMotion
3)      Vimeo
Forum Sites
1)      Big-Boards
2)      ForumTopSites
3)      Craigslist
I recommend article marketing for beginners. Using this "Attraction Marketing" strategy will position you to make money with the Ignite energy opportunity but more importantly will establish yourself as a leader.
People don't join network marketing businesses,  they join people. If you brand yourself as an Ignite energy leader people will be more prone to joining your team.
Growing an Ignite energy business is not easy,  but if you use the strategies I've given you in this introduction to attraction marketing,  it will only be a matter of time before you start making money with your Ignite energy business.
For those who wish to learn more about attraction marketing and how you can have an advantage over 95% of your competitors visit my attraction marketing training site.
If you haven't joined the Ignite energy opportunity just yet you might want to read my Ambit Energy Scam report as well to compare the two opportunities.