Over the past few weeks several people have asked me how to make money blogging so I decided to dedicate a week to this subject. The idea of blogging is really not anything new as it's been around almost as long as the internet. However, over the past couple of years there has been a huge shift on how money is actually made with a blog.
For a while everyone was using the old-school method of making money with a blog which is:
Write about stuff people want to read
Setup Google Adsense ads
Sell banner ad space to private advertisers
Do product reviews
and a few other boring things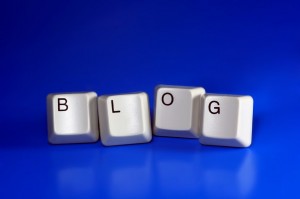 Learning how to make money blogging is rather simple, but let me explain it for those who are new to the idea. You can skip this section if you want. Think of a blog as a billboard ad. Now think about cars driving by this billboard as people who visit your website and read your blog posts. The more cars that drive by the billboard, the more the advertiser has to pay to display their ad. Simply put,  more cars means a more valuable billboard. Same concept applies to blogging. The more traffic you get to your website, the more money you can potentially make. Its all about advertising. Not to say that your blog should be covered with ads, this is actually a bad thing that we will get to later. The point is, the more eye balls you can get to your site, the better!
Some of the old-school bloggers who have been successfully blogging for a few years make as much as $20,000 a month from selling advertising space on their site or doing product reviews etc.
So why is this a bad thing?
I'm all for making money with a blog by selling advertising. If that's what you want to do, go for it! But I can tell you that this style of blogging is highly competitive and the market is very saturated. Not to mention, people are tired of all the advertisements out there and will do almost anything to avoid it. Just look how inventions like TiVo and commercial free radio stations have come onto the scene recently.  I dont understand why people would want to do something that is going out of style.
So whats the other way?
I'm glad you asked! Over the next few days I'll be covering the details on exactly how to make money blogging the right way. This new shift is revolutionizing the way people make money with a blog and it's actually creating hundreds and thousands of millionaires in the process. You don't even need a lot of traffic to start making money.
How To Make Money Blogging The Right Way
It's no secret that blogging can make you a lot of money. But the key is knowing how to do it right. The list below is what I will be sharing with you over the next few days. I just wanted to give you an introduction to these topics with this blog post.
List Building
Followers & Fans
1 Primary Product
Tool Box
Training & Education
Systems
Create a Product
1 week Affiliate Product Promotion
We'll go over the items listed above in detail over the coming days so be on the lookout for an email from me. Which reminds me, if you aren't on my list yet fill out the form at the top of this page or you can join my Facebook fan page here. Its a way for us to stay connected and share ideas.
Please share this post with your friends, comment below and hit the like button.
Talk soon,
-Clint Schubert
P.S. I'm going to be revealing to you some incredible things over the next few days so get ready to be amazed! I'll be laying out exactly how to make money blogging just like the gurus do…except you don't have to be a guru 🙂