Building A List Can Make You Rich
For most of you, list building is not a new idea. In fact, many of you probably already have your own lists. But some of you are not familiar with the term "list building" or why it's an important strategy to use if you want to learn how to make money blogging.  But before we get into list building, I recommend you read an introduction on How To Make Money Blogging that I wrote just the other day.
What is List Building?
Simply put, list building is when you acquire people's email addresses. Some marketers like to get more information such as their first and last name, phone number and even mailing address. I personally prefer to only ask for an email because the less you ask for, the more response you will get. Some people just don't like giving you all that information. Other people would argue that your lists are of a higher quality if you have their name and phone number so it just depends. For me, quality is not as important as quantity.
So in my introduction blog post I explained that the more traffic you have to your blog, the more money you can make. List building plays a big role in this concept. When people visit your blog and like the content you provide, they will be inclined to join your list. This is a way for them to receive updates about any new blog posts you make or any other important information you share with your readers.
Get Rich Slow With List Building
Most people think you can instantly start making money after just a few blog posts. But in reality it take time to set up an established blog and generate enough traffic to start seeing monetary results. The good news is you can start building your list on day 1.
You should view people on your list as potential customers who are walking around inside your store. They have already taken the initial step of joining your list and now would like more information. Its important not to be overly aggressive but understand that it takes consistency and time before people will trust you enough to get their credit cards out and buy from you.
I like to think of my list as a living creature who needs nurturing and pruning. Some people will never buy from you, while others just need to learn to trust you. You build their trust and friendship through consistent emails, phone calls and blog posts. This is the only way your readers can get to know you. Its all about establishing credibility with them.
A study has shown the average internet marketer makes a sale on the 7th or 8th email that is sent out to someone on their list.  Having the ability to send out multiple emails is crucial which is exactly why list building is a must if you want to learn how to make money blogging.
List Building Strategies
I personally use Aweber to build my list. This is a service that allows you to manage your list, send out mass-emails and other cool features like tracking and purging.  They also have one of the best opt-in box customization features out there.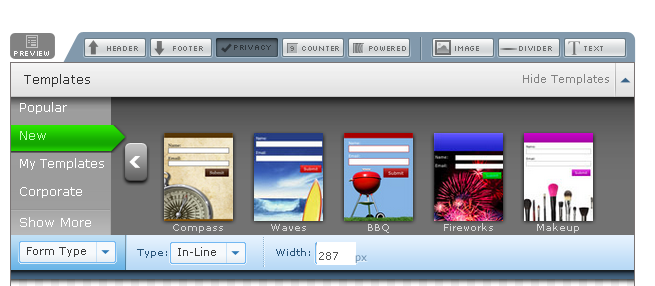 Some people like to put a opt-in box somewhere on their page. I recently discovered a better way to obtain their information and that's through a text link or picture. If you notice on my blog there are not any opt-in boxes. Instead there is a picture at the top right that can be clicked on that will take you to an opt-in page. I've found this to convert better and it makes my blog look more professional.
I recommend putting a text link or very simple opt-in box at the end of your blog posts. I also like to use a pop-up strategy to acquire someone's email… click here to see an example.
That's about it for list building. I hope you found this information useful. If you ever have any questions just call me or contact me some other way.
Keep on the lookout for my next post where I'll explain how to make money blogging using fans and followers!
-Clint Schubert
P.S. To check out a blogging system I personally use that pays out 100% Commissions directly into my bank account click here.