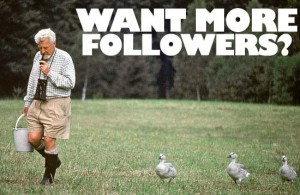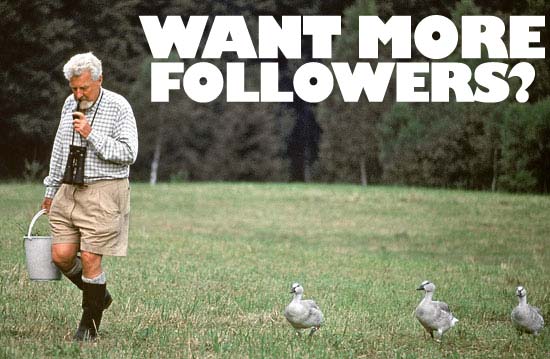 A Guide On How To Get More Followers On Twitter
Are you wondering how to get more followers on Twitter? Then you're in luck! You are about to learn exactly how to get more followers on Twitter using automation software while spending just 5 min per day.
There is no hype or false information in this article so if you're ready to learn,  let's get started!
How To Get More Followers On Twitter With Tweets
When you post something on Twitter this is called a tweet. Each time you tweet something you draw attention to yourself and the content that you are tweeting.
This may be a status update,  a general comment about something or a link to a website you are promoting.  The idea is that every time you tweet you're goal is to get people's attention.
The more tweets you post,  the more attention you get,  which is exactly how to get more followers on Twitter.
The problem is many people do not have the time or ability to post tweets throughout the day. If you want to learn how to get more followers on Twitter you need to use automation software to help automate your tweets.
Twitter Automation Tools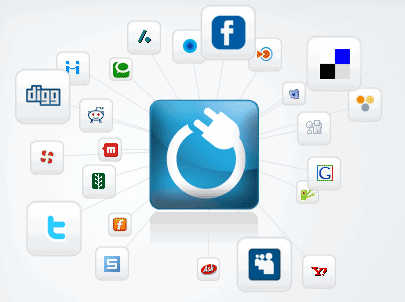 Onlywire – This service allows you to update 40 different social media sites on complete auto-pilot. You simply insert your blog RSS feed (if you don't know what this is email me)  into your Onlywire account and instantly your blog posts will be sent out to 40 of the top social media sites including Twitter.
Tweet Old Post – This is a wordpress plugin for bloggers. Once installed,  it will automatically re-tweet old blog posts. You can configure the settings to suit your needs.  Just because you tweet your blog post doesn't mean people will see it. Re-tweeting it over time will increase the visibility of the blog post on Twitter.

Socialoomph – This tool allows you to automate many Twitter activities (I highly recommend this tool). You can schedule Twitter updates,  send direct messages (DM's) automatically to people who follow you,  and all sorts of other cool things.
Follower Management
Learning how to get more followers on Twitter is rather easy,  but managing your followers once you get them can be difficult. Here are a few management strategies and tools that will help you get more followers on Twitter.
The most important thing to do if you want more followers on Twitter is to start following people. You may think this is opposite of what you should do so let me explain. Every time you follow someone they will get a message telling them you followed them. Most people will return the favor and follow you back. This simple strategy is how to get more followers on Twitter.
Be careful not to follow more than 25 people within a 5 min time frame and a total of 100 people per day. If you add too many people too fast you may get your account disabled. The best way to do this is add 25 people,  post a tweet,  wait a few minutes,  and then repeat.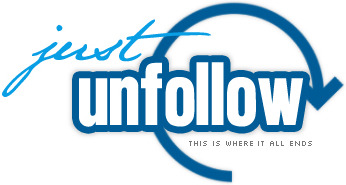 Justunfollow is a free service that allows you to see people you have followed but who are not following you back. The great thing is you can order these "non-followers" by date so you can unfollow people who have had plenty of time to follow you back without unfollowing someone who you may have just followed a day ago.
Socialoomph has a great feature that allows you to automatically send direct messages to anyone who follows you.  When learning "how to get more followers on Twitter",  you need to also be able to establish a connection or relationship with your followers. This builds trust and your followers will be more likely to re-tweet your posts. This is a secret strategy very few people use.
Each time someone follows you,  a personal message is sent to them automatically. The text should welcome them as a follower and be informal in nature. Ask them to re-tweet any posts you make that they like. Some may also send a link to their facebook account. For best results,  do not send any links to your personal blog or other website besides facebook or another social media site. People will consider this to be spam and ignore you.
How To Get More Followers On Twitter Step-by-Step
Follow these steps to get more Twitter followers fast:
Set up Onlywire to automatically tweet your blog posts
Install the Tweet Old Post wordpress plugin and configure
Set up Socialoomph to send direct messages to new followers
Follow 100 people each day (not all at once)
Use Justunfollow to unfollow anyone who is not following you back
Post 5-10 manual tweets every day that do not contain a link
Following these steps will get you more followers on Twitter as long as you are consistent and don't give up.
Now that you've read this article,  you should know how to get more followers on Twitter. Please consider tweeting this article to your existing Twitter followers if you found this information valuable.
To You Success,

PS. If you're not following me on Twitter you should!!! I promise to follow you back 🙂
PSS. If you found this post on how to get more followers on Twitter to be helpful please hit the like button below.