Best Paying Jobs
According to a Bureau of Labor Statistics [report] that was released earlier this year 13 of the top 15 best paying jobs require a medical degree. If you're like me,  I don't have the desire to be in the medical field or have the patience to go through 8-12 years of school.
For those who are looking for the best paying jobs in America that don't require a medical degree you've come to the right place. Below you will find a list of jobs that pay extremely well. I'm not saying they're easy to get,  but once you land one of these positions the money will start to flow into your pockets!
Before I get to the list,  I first want to tell you about the job market and why some of these jobs are considered to be the best paying jobs right now.
As you probably know,  our economy is in shambles. The national debt is skyrocketing,  foreclosures are at an all time high,  and obviously people are having a hard time finding a job.  If you're seriously looking for that perfect job that pays really well then you need to take some of these circumstances  into consideration. Just because a job pays well today,  doesn't mean it will tomorrow,  or it might not even exist at all.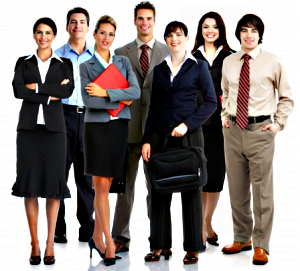 The job market is on pins and needles. Managers are looking for ways to reduce costs and sometimes that means reducing salaries and/or employees.  Job security is a thing of the past.
Knowing which companies have the best paying jobs is important but you also need to consider the overall health of the company and the industry it is in.
Take the construction industry as an example. I personally know general contractors who were earning $200, 000 a year just 3 years ago. Unfortunately,  most if not all of these high paying jobs are gone. Determining what the best paying jobs are can be easy if you know what to look for. Being able to forecast 3-5 years from now is crucial if you're seeking long-term security. If you have any doubts,  it's probably not a job one should pursue.
The best paying jobs are sometimes right in front of you. Sometimes it's easy to focus on the popular high paying jobs like doctors,  lawyers and stock brokers. But thanks to the internet and other cutting-edge technologies there have recently been a lot of new jobs crop up just waiting to be filled.
One last comment before I get to the list. This article is meant to point out some of the best paying jobs in America today. But something you may not have even considered yet is skipping the job scene and starting your own business. Business owners are by far the best paid individuals in the country. Sure it's not easy starting and running a profitable business in today's economy,  but it can be done. If you're that type of person who has the guts and knowledge to open up a business I would strongly suggest you consider it. A good book that will help you get started is Rich Dad Poor Dad by Robert Kiyosaki.
Talk to other people in your community who own a small business. Ask them questions on how to get started and what types of industries they would suggest getting in to. The key to starting a business is being able to first determine a problem people have and then come up with a solution. Once you know the problem and have a viable solution, just create a business around it. Even in a down economy people are more than willing to pay for something if it solves their problem!
For those who may not have the know-how or desire to create a company from scratch,  as this list reveals,  joining a home based business or network marketing company can be a lucrative option for you as well. In as little as 12-24 months you can be earning six figures with one of these types of business and often times the start up capital required is less than $500.
List of Best Paying Jobs in America:
Surgeon –  $225,390
Oral surgeon –  $220,540
Network marketer –  $188,970
Chief executive officer –  $173,350
Lawyer – $129,440
Natural science manager –  $129,320
Petroleum engineer –  $126,970
Architecture/engineering manager –  $124,790
Affiliate marketer –  $125,450
Marketing manager –  $122,320
Financial manager –  $116,420
Airline pilot/flight engineer –  $115,300
Sales manager –  $114,810
Psychologist – $114,040
General operations managers –  $113,400
Physicist –  $112,550
Air traffic controller –  $110,240
Pharmacist –  $109,340
Human Resources manager –  $108,300
Law professor –  $107,970
Political scientist –  $107,920
Judge –  $105,990
Public relations/fundraising manager –  $104,330
Postsecondary health instructor –  $103,980
Computer research scientist –  $103,650
Managers –  102,460
Computer hardware engineer –  $101,900
Nuclear engineer –  $101,300
So there you have it. The best paying jobs in America.
Now obviously, this may not be the complete list as there might be other jobs that could be on this list. However, this should give you a good start if you're looking for that perfect high paying job.
If you found this article helpful do me a favor and share it with your friends and leave your comments below. If you have a job idea worth mentioning let me know about it…I might add it to this list.
To your success,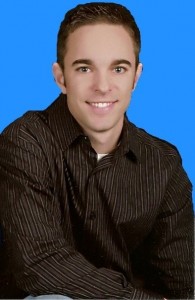 Clint Schubert
(832) 220-5059
Clint@clintschubert.com
Tough times don't last, tough people do.
PS.
For those who are interested in starting their own business or working from home with a network marketing company I want to personally invite you to contact me for more information. I can teach you exactly how I make money online with my home business. If you want to check out what it is I do just go to 
this site and fill out the application.