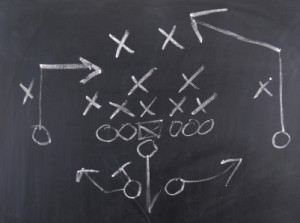 Are you looking for the best internet marketing strategy  to start using for your business? If so,  then you definitely want to keep reading.
I have been a professional internet marketer for over 5 years and personally work directly with some of the top income earners in the business. People like Mike Dillard,  David Wood,  Ray Higdon and Brian Fanale just to name a few. Every single one of these seven figure income earners will tell you that the best internet marketing strategy out there is blogging.
Best Internet Marketing Strategy Is Blogging?
You may not like the answer but blogging is by far the best internet marketing strategy to take advantage of. In fact,  if you don't have a blog,  I can guarantee you that you are losing out on a ton of traffic,  leads,  sales and profits for your business. The worst part is,  if you don't have a blog,  you are practically giving money away to your competitors.
Here are a few reasons why blogging is the best internet marketing strategy to start using right away:
Having a blog makes you a leader
Having a blog makes you look good in your prospects eyes. If you want to become a professional internet marketer then you need to look the part! It also makes you an authoritative figure and people actually respect you and value your information more than if they just read about you facebook profile page or linkedin page etc.
Blogs are online "real estate"
We just came out of one of the biggest real estate bubbles in history but the online real estate bubble is still going strong and will continue to do so as long as there is internet access. When you have a blog,  you actually own a piece of online real estate. If managed correctly,  not only can your blog generate a lot of business and income for you,  but it can also become very valuable. Some of my friends actually build blogs just for this very reason. If you can build up the traffic to a particular site,  someone may want to buy it from you and pay you a nice profit! Sounds cool right!?
Become the center of attention
When done correctly,  a blog can become the center of attention for your particular niche or industry. Let's say you own a carpet cleaning business. When you set up a blog,  you want all of your other content online to point to your blog. Think of it like a hub on a wheel and the spokes all point to the center (your blog). If you have a facebook page you can link back to your blog. If you have some videos on YouTube you can link them to your blog. If you have articles or other informative content online you can have links going back to your blog. The more links driving traffic to your blog the better. Not only will more people come to your site,  but this actually helps you rank well in the search engines. Which leads me to my next point.
Every time you post a piece of content on your blog you are adding value. People are attracted to value and the best way to have all of your content organized online is in one place,  a blog! Going back to our carpet cleaning business,  if you posted ways to clean your carpet after you spilled grape juice that would be valuable content. People who search for "ways to clean grape juice out of carpet" would possible find your blog online. Although they may not need your services at that very moment,  they may remember your business in the future. The more value you post to your blog,  the more traffic and potential customers you attract. This marketing approach is called attraction marketing and a blog is the best tool to use for this.
Conclusion
This article is just a summary about blogging and how it is the best internet marketing strategy to use. If you want learn how to set up your very own blog and a lot of other cool internet marketing strategies then click here.
To Your Success,
Clint Schubert
PS. If you're serious about blogging and using the best internet marketing strategy on the planet then you gotta get your hands on the best internet marketing system that can teach you everything you want to learn about the internet and making money!