Truth About ACN Scam reports…
Are you thinking about joining the ACN business opportunity? You probably clicked on this ACN review to find out if the "ACN scam" rumors are true or not. After reading this short review you will have a good idea about the legitimacy of ACN and if it's something you should consider joining.
Company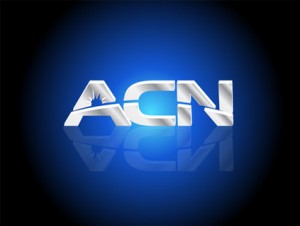 ACN (American Communications Network) is the largest direct selling telecommunications company in the world with operations in 23 countries throughout North America,  Europe,  Asia and the Pacific.  ACN uses the multi-level marketing model to promote their products and services to consumers. As an ACN representative you have the ability to make money selling the ACN products and services to people you know or come in contact with on a daily basis.
The company was founded by four businessmen and entrepreneurs; Greg Provenzano,  Robert Stevanovski,  Tony Cupisz and Mike Cupisz. These men were in the network marketing industry prior to forming the American Communications Network company and understand what it takes to run a successful business.
ACN Products &  Services
If you like technology you're going to love the ACN product portfolio. ACN is most known for their video phone product/service but they are also well diversified in other areas. These include wireless services,  home phone services,  satellite TV,  high speed internet,  small business solutions,  home alarm systems,  computer support and energy.
You may  notice that most of the ACN products and services are things the average household already uses and pays for on a monthly basis. This is a powerful marketing strategy that the founders understood when establishing ACN's product lineup.
Having the ability to help someone save money on something they already are paying for is a luxury in the direct selling industry. This creates an environment for ACN reps to achieve great success and helps increase ACN's popularity and market share.
The ACN Compensation Plan
The ACN compensation plan pays two different ways.
Residual income is paid out each month based on your personal customers as well as the total amount of customers on your team. You may only have a few customers personally but if you leverage the efforts of others through team building you can potentially be paid on thousands of customers. Some ACN reps are even earning commissions on tens of thousands of customers each and every month.   The residual commissions are based on the product or service and where the customer falls within the rep's organization.
Customer Acquisition Bonuses are paid out when you recruit a new representative and help them get five customer points within 30 days. These numbers have changed over time so it's important to read the current compensation plan completely before joining ACN.
My Concern with ACN
Do I think the ACN scam rumors are true? My short answer is no.  You probably saw ACN featured on the "Celebrity Apprentice" show with Donald Trump. ACN is also officially endorsed by Donald Trump and has business relationships with major companies like T-mobile,  Sprint and Verizon. These companies would never risk associating themselves with a scam or pyramid scheme.
ACN is not a scam but I do have some concerns for anyone thinking about joining ACN.  I know that it offers quality products and services and allows representatives to make a great income working from home. The problem is most ACN reps do not know how to start and grow a network marketing business.
In order to make money with ACN you have to recruit other people to join your team.  Most ACN reps are able to get enough customer points to qualify and start earning commissions but this is not where the big money is at. The big money is earned through leveraging a team of representatives and receiving an override commission on every customer within your team.
Unfortunately,  most people who join ACN never build a large team.  This is because they are taught to talk to their friends and family members and try to recruit them as a customer or new representative.  The truth is, most people do not want to join the ACN business opportunity. ACN reps eventually quit because they are rejected by people the care about the most.
The Good News…
I've discovered a way to use the internet to attract people to me and my business by applying "attraction marketing" principles that are critical to learn before you join any network marketing opportunity.
I coach and educate others how to apply these attraction marketing principles so you can have "people chasing you" instead of "you chasing people".
Visit my website to learn how you can use Attraction Marketing to successful market your ACN business on the internet.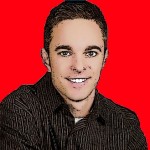 Make it happen,
Clint Schubert

PS. I want to thank you for reading this ACN review. Please share this with anyone you feel that it might benefit.
If you're serious about joining I strongly encourage you to reach out to me. Visit my attraction marketing site (link above) to learn how you can get an edge on 95% of your competition.