Third-Party Ampegy Review
You're probably reading this Ampegy review because someone told you about the business opportunity and you wanted to learn more about what others had to say. It's important to research a company prior to joining and hopefully this article will answer most of your questions about the Ampegy business opportunity.
I'll give you information about the company,  their energy services and whether I think the income opportunity is real or not. After you read this you should have a clear understanding of who Ampegy is and what they have to offer you.
Before we go any further,  I want to tell you I am not a distributor for Ampegy and have no plans to become one in the near future.
Who is Ampegy?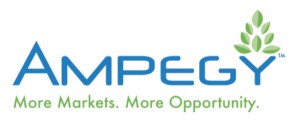 Ampegy is a new up-and-coming network marketing company with a mission to help people make money in the energy deregulation business.  Ampegy is the newly formed marketing arm of  Spark Energy,  a major nationwide energy provider. Spark Energy has been a retail energy provider since 1999 but recently decided that using traditional forms of marketing was not competitive enough with some of the other companies who were.
Todd Thoman was named President of Ampegy and served as the Vice President of Human Resources and Community Affairs for Spark Energy prior to the creation of Ampegy. This unique business model of deregulation is highly lucrative and the dynamic duo of Spark Energy and Ampegy just adds fuel to the fire.
There is no doubt these two companies offer an opportunity that anyone should strongly consider.
Ampegy Energy Deregulation
The deregulation of energy has been around for about 10 years but has gained in popularity over the past few years. Each State decides if they wish to deregulate the energy market. Currently,  Spark Energy is a licensed retail energy provider in 9 US States including: Texas,  California,  New York,  New Jersey,  Michigan,  Illinois,  Maryland Pennsylvania and Connecticut.
For those who are not familiar with the energy business here is a short explanation of how it works. Consumers have traditionally purchased their electricity and natural gas from an energy provider who is regulated by the State government. Now with the deregulation of energy,  States are opening up the markets and allowing companies to compete for your business. In theory this will allow the free markets to dictate a fair price for energy and hopefully help consumers save money on their energy bills.
Spark Energy has decided the best way to capture new customers is to use a network marketing model,  that's why they created Ampegy. Every time a customer pays their energy bill,  you as the representative earn a commission.
If a customer keeps Spark Energy as their energy provider,  you will continue to be paid that commission every month. Over time,  Ampegy representatives have the ability to grow a team of hundreds and even thousands of customers and as a result,  can earn very large residual checks in the process.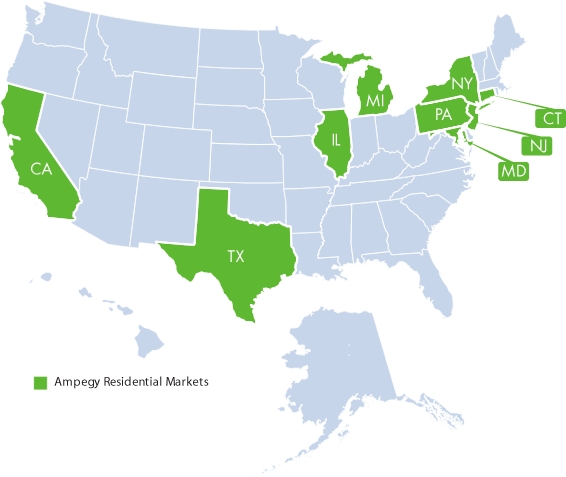 How To

Make Money

With Ampegy?
Ampegy is no different than any other network marketing company. In order to have success and make money you have to be able to generate sales,  build a productive team and provide strong leadership. The question is how?
Most people struggle with network marketing because they lack the skills and knowledge to do these tasks. The good news is I have a solution.
The number one reason why people struggle and eventually give up is because they don't have enough people to talk to about their business. Chances are,  a friend or family member has asked you to look at a business opportunity in the past. Maybe you have asked a friend or family member to look at a previous business you were in. Let's face it,  no one likes to do this or be on the receiving end of this strategy. Chasing friends and family,  trying to get them to buy from you or sign up in the business is not only embarrassing but it's not effective.
I teach people how to generate leads using the internet. If you can have an endless supply of fresh leads,  people who are truly interested in you and your business,  then imagine how more successful you can be. Exposing the Ampegy business opportunity is critical if you want to generate sales and build a large team of representatives. This is the only way to make money with Ampegy and generating leads is how you do it.
I have figured out how to generate these leads online and you can too. It's a simple marketing strategy that only a few people know about called attraction marketing. It's the best internet marketing strategy you to use  for any business.  Instead of chasing people,  people chase you. They click on your websites,  email,  call and sometimes even drive to your house (seriously,  this has happened) and ask you to tell them about your business. The question is,  do you want that?
If you're serious about building a six and seven figure monthly income with Ampegy then you need to learn about lead generation.
I have tested many systems and training sites that teach you these lead generating strategies but the one that I've determined to be the best is MyLeadSystemPro and you can learn more about it by clicking [here].
You Deserve Success,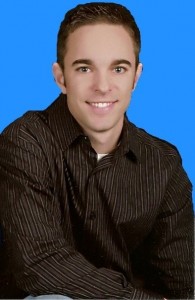 Clint Schubert
(832) 220-5059
Clint@clintschubert.com
Tough times don't last,  tough people do.
PS. Learning how to generate your own leads will determine if you have success or failure with the Ampegy business opportunity. I strongly encourage you to think about the idea of attraction marketing and how it can help you grow your business. I wish you all the success and hope to see you at the top. If you found this Ampegy review helpful please share it or comment below.