Uncovering the Ameriplan Scam Reports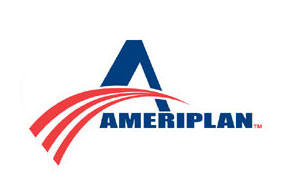 You clicked on this article because you want to see if the Ameriplan scam accusations are true. After spending a few minutes on Google I found several blogs and forums where people were talking about the "Ameriplan scam". So why are so many people calling Ameriplan a scam? Is it really a bad company or are there just a lot of angry customers and representatives? Over the next few minutes,  I'll address some of these questions and also give you my opinion on what it takes to have success with the Ameriplan business opportunity.
A Closer Look at Some of the Ameriplan Scam Complaints
There are a lot of people online complaining that Ameriplan is a scam. When I read several of the complaints,  I realized that most of these people were speaking on a matter of opinion and not the facts. Let's take a closer look at a few examples.
John writes,  "The Ameriplan Discount Program is a joke. If you are in the hospital and have a $100, 000 bill when you get out,  you're stuck with the bill. Ameriplan doesn't pay for anything". 
The second half of his statement is true in that Ameriplan does not pay for any medical or dental bills. However,  Ameriplan does not advertise as being an insurance company which does pay out money if a claim is made. Ameriplan is a discount medical program therefore the member receives a discount on the front end of the medical or dental service. In the case of a major hospital bill exceeding $2, 500, Ameriplan will assign your case over to the hospital advocacy department. At this point,  Ameriplan will attempt to negotiate with the hospital and doctors to reduce the bill significantly. The amount is based on the member's financial situation and ability to pay. Also,  Ameriplan will attempt to obtain available government funding or other assistance if the member qualifies. In most cases,  the member will be able to make payments on the reduced amount.
Robert writes,  "Can you say pyramid scheme? I did some research on Google and found out that Ameriplan had some legal problems in the State of Montana".
This is true. Back in 2004,  Ameriplan was contacted by the State of Montana because they were marketing the discount program in Montana but the problem was there were very few,  if any,  medical and dental providers within a 60 mile radius of it's members. This basically meant that any member living in Montana would have to drive to a neighboring state just to use the membership card. Unfortunately,  Ameriplan did receive a lot of criticism over this but I believe it was unintentional. Ameriplan was providing a valuable service in 49 other States and for some reason this issue in Montana was overlooked. Ameriplan has over 30, 000 dental providers,  60, 000 medical providers,  7, 500 chiropractic providers,  56, 000 retail pharmacies,  12, 000 optical providers and 4, 000 hearing care providers that accept their membership card.
Brad writes,  "Ameriplan is a lie. I was told I could make 100k residual income if I worked this business part-time for 2 years. After spending hundreds of dollars going to conventions and buying leads,  I had to quit because I wasn't making any money. They tell you that Ameriplan can deliver a dream to you,  well they did exactly that,  I was living in a dream thinking I could make that kind of money following their system."
Well obviously Brad is a little upset about not having success with Ameriplan. He feels like he was overpromised and under delivered. But why? I don't know the details of Brad's experience but he did mention spending money going to events and buying leads. This shows me he made an honest attempt to build his Ameriplan business. The Ameriplan scam reports all blame Ameriplan for not living up to what they promise in one form or fashion. Unfortunately,  for the most part,  these are matters of opinion.
Brad clearly wanted to make money with Ameriplan. He spent hundreds of dollars on events,  leads and marketing,  not to mention hours and hours of his own time. So the real question is why did Brad not have success?
What's the Difference Between the Ameriplan Scam Reports and the Ameriplan Success Stories?
If you want to have success with a network marketing or direct selling company like Ameriplan you first need to understand what is required to get there. Usually,  your sponsor or up-line will give you an idea on what to do to start making money. Ameriplan has some great representatives and several of them make hundreds of thousands of dollars a year,  but what about the person just getting started? How do you go from brand new in the business to making your first $1, 000?
People like Brad obviously did not do something right so let's talk about that for a second. Brad spent a lot of money going to events and buying leads. This tells me two things. First,  he went to the Ameriplan events because his sponsor told him he should go. I don't have anything against going to a company event;  in fact I advocate that you plug-in to everything your company has to offer. However,  merely attending an event is not going to automatically put money in your pocket. You have to come out of an event,  go to work,  and make things happen. The knowledge,  motivation and encouragement you have after major events can propel you and your business to the next level if you take massive action. Obviously Brad didn't do this,  otherwise he would be writing about an Ameriplan success story instead of an Ameriplan scam.  Brad also purchased leads. I'm assuming he purchased home based business leads from a lead company online. I'll be honest,  buying leads is expensive and I know because I use to do it myself. The problem with buying leads is that there isn't a connection with you and the person you're calling. Even though they might be interested in a home based business,  they view you as a complete stranger when you first call them. Trying to convince someone who doesn't even know you to join your business is extremely difficult. I doubt Brad had any success with this strategy which only frustrated him more.
There are 3 things that you must be able to do if you want to have success with Ameriplan.
First,  you must become a leader. Leadership is a quality that one must develop and grow. If you want to build a large network marketing organization with Ameriplan you have to learn how to lead a team. I think everyone can agree with me that your paycheck is directly proportionate to your leadership abilities. Just remember,  people don't join a business opportunity,  they join people.
Secondly,  you have to learn how to expose your business to as many people as possible. In Brad's case,  he cold called home based business leads. Other people chose to chase their friends and family thinking that they may join their Ameriplan business. Personally,  I think these marketing strategies are horrible and actually are the reason 95% of network marketers fail. That's why I've learned how to generate 20-30 laser-targeted leads a day online using a couple of internet marketing strategies.  Because these leads opt-in to my websites,  they already know me and what my business is about so they feel more comfortable when I approach them on the phone. Being able to talk to 20-30 people every day who are interested in my business has been very profitable for me.
Lastly,  once you establish yourself as a leader and start generating leads online it's now time to become a skilled prospector. Generating leads is great,  but if you can't get any of them to join your Ameriplan business then what's the point? Developing the skills necessary to recruit other people is vitally important if you want to have success. This is truly where the money is at. All thehe people making $100, 000 a year in Ameriplan will tell you that prospecting is not easy at first. It's one of the scariest things to do when you're first getting started. But once you get over these fears, you will start to become an effective prospector and be well on your way to earning $100k with Ameriplan.
Learn how to become a leader with Ameriplan,  generate 20-30 fresh leads a day online and master the art of prospecting when you click this link right now.