Is Ambit Energy The Real Deal?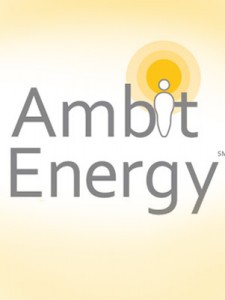 This Ambit energy review is for anyone who is seriously thinking about joining the business opportunity. If you're on the fence,  or just have a few questions that need to be answered you should find this review to be helpful.
Ambit energy is probably one of the most popular network marketing companies in the work from home industry right now and for good reason. The very fact that you can get paid on a service everyone is already paying for makes perfect sense. I want to share with you a few things that you may not be aware of when it comes to making money with Ambit and how to avoid common mistakes people often make when first getting started.
First,  I want to be clear that I have no connections with Ambit energy and this review is completely unbiased.
What Makes Ambit Energy Special?
Ambit energy is in the energy deregulation business. History shows us that when an industry is deregulated by the government a transfer of wealth happens. Think of it like this. If there was a McDonalds in a small town and then all of a sudden a Sonic,  Wendy's,  Taco Bell and Jack In The Box all showed up,  do you think the McDonalds would still get 100% of the fast food revenue for that town? Absolutely not,  there would be a transfer of wealth from McDonalds to these other competitors. That's exactly what is happening right now in the energy business and Ambit energy is one of the new competitors. Millions and soon to be billions of dollars are flowing out of the energy monopolies that once dominated the marketplace and into the hands of Ambit energy consultants. It's a beautiful thing if you're on the side where the money is flowing towards!
Ambit Energy Passive Income
I'm a big believer in financial education and my favorite teacher over the years has been Robert Kiyosaki. In his book Rich Dad Poor Dad he talks about the three types of income,  earned income,  portfolio income,  and passive income. When you join Ambit Energy and start receiving monthly commission checks from sales you or your team generated one time this is called passive income. Some people define passive income as income that keeps coming in whether you roll out or roll over in bed in the morning.
The reason so many people are joining Ambit Energy is for the passive or residual income. They don't want to have to sell a product every month in order to be paid a commission. Typically,  an Ambit Energy customer will sign a 6,  12 or 24 month agreement for their energy service. This is a beautiful thing when you start to receive these checks month after month year after year for something you did one time.
Ambit Energy Power In Numbers
We all know that network marketing is about team building. If you think you can generate a six figure income with Ambit Energy all on your own you are sadly mistaken. I doubt anyone wants to go sell 50,000+ energy customers just to earn $100,000 a year.  Personally,  I would much rather gather 10-20 customers personally and then build a team of consultants that do the same thing. This is how you make a fortune with Ambit Energy. There truly is power in numbers when you join a network marketing business.
Imagine in 2 or 3 years having a team of 5,000 Ambit Energy reps all who have an average of 15 customers. That's 75,000 customers and you only got 15 of them! It would be almost impossible for you to gather this many customers in a lifetime much less 2 or 3 years. If you went out and built a massive team like this you would be earning at least $500,000 a year in residual income and that doesn't even count the bonuses and other benefits inside the Ambit Energy compensation plan.
Generating Leads For Ambit Energy
Ok,  now this is the serious thing you need to know. Ambit Energy is a great opportunity but if you don't have people to share it with you will never be successful and none of this information I've shared with you so far matters. The secret to making a fortune with the Ambit business opportunity is learning how to expose the business to as many people as possible. The saying "some will,  some won't,  who cares,  who's next" is so true and applicable to network marketers. You need to be able to share the business with a massive amount of people in order to build a massive team.
The sad thing is most Ambit Energy reps don't know how to generate leads to talk to. They think they can tell their friends and family members and instantly have a downline of 100 or more people. The truth is that most of your friends and family won't be interested. Sure you may have a few that take a look at the business and some may even join,  but do you really want to depend on this strategy to build a team of 5,000 reps? I personally find it embarrassing and rude to try and recruit my friends and family. I definitely do not want to chase them down asking for their credit card! I'd rather build a successful Ambit Energy business and then have them come to me asking questions once they see the results I'm having.
So if you're not chasing friends and family,  you have to learn how to generate leads. The easiest and most powerful way to do this is by using the internet. There are 3 simple strategies I teach when it comes to lead generation: Blogging,  Video Marketing or some people call it Vlogging,  and Pay-Per-Click or PPC for short. You can do all three,  or focus on just one or two,  it's up to you. The idea is to reverse the table and instead of you chasing people,  people chase you.
In order to have people chase you,  you need to provide value and information that people want. This strategy of marketing is called attraction marketing and over the past few years hundreds of millionaires have been created because of this one strategy. Imagine waking up in the morning and having 5,  10,  20 or even 50 people asking you for more information about your "Ambit Energy business". This is the power of lead generation and it's what creates six and seven figure income earners within the network marketing industry. Think of leads as gas for your car. Without any leads,  you won't go very far. It's as simple as that.
So if you've joined Ambit Energy or maybe you're thinking to,  I strongly suggest you learn about lead generation if you want to have massive success with your business. It's not easy,  and things will take time to learn,  but some of the best things in life are the hardest to get.
This site is dedicated to sharing information and helping people make money with a network marketing business. I can teach you everything you need to know about lead generation,  team building and leadership but you have to be willing to take the initiative and learn.  If you're ready to take that next step,  click here now.
See You At The Top,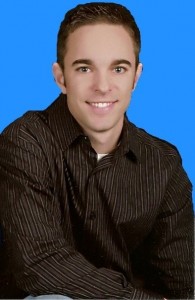 Clint Schubert
(832) 220-5059
Clint@clintschubert.com
Tough times don't last, tough people do.
PS. This Ambit Energy review was meant to help you and give you the facts about what is involved once you join. If you're serious about making money with Ambit Energy I want to invite you to my FREE training site that will teach you more about lead generation.