Hi and welcome to my site!
As you probably already know my name is Clint Schubert. I am so glad you have taken the time to learn about internet marketing and just to let you know….your on the right track if your on this site right now!
Let me share with you a quick backround about myself and then I'll help explain to you why internet marketing  is so powerful and how it changed my business!
As a little kid, I remeber watching my parents get excited drawing a bunch of circles and lines at the dinner table late at night. I knew they had started a new business but had no idea what it was about. Something to do with washing cars so I didn't have much interest.
Later on in life I learned that my parents had made over $10,580 in their first month with this so called "car washing" business.  It was the introduction to network marketing, direct selling, multi-level-marketing or what I like to call cash-flow relationships!
Over the years I watched my parents join, build, make some money and then quit several companies.  It seems like the same people kept on joining their "latest and greatest" opportunity only to move on to the next one 6 months later.
Looking back, I can pin-point the exact reasons why my parents, and many others, struggled to make a full time living in the network marketing industry.  The primary reason was lack of leads.  They had a great "warm market" and had a lot of success with them but once they ran out of contacts their business dropped out of the sky.
As it turns out, I joined my first home based business in 2006 during the summer before my senior year of college. I was living in Oklahoma City, Oklahoma and was enjoying college life.  I had a part-time job but wanted to make some extra money. So I got on the computer and started looking for a way to earn some fast cash online!
So much had changed in the last 10 years since I first watched my parents learn about the industry.  I quickly found out that there were many opportunities out there to join, some good and some bad.
Luckily for me, I read an ad on a classified site that took me to this website. It was this simple little website that said if you want to make money from home and have financial freedom to fill out the form and someone would contact me.  So being the naive person that I was, I filled out the form.  I think we can all relate to this in some form or fashion!
Long story short, the person that called me that day is one of my best friends today! He is like an older brother that I never had.  Even though I've joined several other companies since then, my friendship with my first sponsor has never failed.
The common saying is very true…it goes like this, "People join people, not companies".
After struggling and loosing a lot of money trying to make several businesses work I gave up the network marketing industry for about 2 years.
I was heart-broken and felt defeated. I knew others were having crazy success with their businesses but didn't understand how they could do it and not me.
I was very shy and got nervous talking to people. I did not like to speak in public and as a result my business never got off the ground.
This is because I was trained to do what my parents did. Talk to my friends and family and people I came in contact with on a daily basis. This got old real fast and I soon ran out of people to talk to. Not only that, but I think I lost some friends in the process.
My friend in the industry and original sponsor called me one day and said, "Schubert, this is a ground floor opportunity, big money, amazing product, great leaders you got to join."
Needless to say, I joined.
I didn't join the company, I joined my friend.
Over the next year I watched my friend build this business like his life depended on it.  He was the #1 recruiter in the company and was winning every promotion and contest they put out.
At this point, I think I had sponsored 3 people and barely made a dime in the process.  I remember hearing about my friends success and how he earned over $26,000 in a single week.
He had something I didn't. He had desire, motivation, the right mindset and skills.
I soon realized I needed to change.  I decided to get motivated, read personal development books and become good at talking to people.
The first 3 weeks were great. I started reading some great books and got motivated to start prospecting again. Only this time I would buy leads online.
My first phone call took me 20 min to dial the number. The phone was shaking in my hand and I didn't know what to say when they answered. I hung up on a $2.00 lead!
It was torture for me. After calling the 150 leads that I bought I didn't have any new recruits and I was back at square one except now I had $300 less in my bank account.
No one wanted to hear about my business opportunity especially once they found out how much it cost to join.  They were all tire-kickers or just not interested for whatever reason.
That is when I started learning about marketing online. I learned about attraction marketing and how the concept of attracting people to your business was very powerful.
Having people contact you wanting to learn more about your business just makes perfect sense.
It has completely revolutionized the home based business industry and now people failed before are experiencing unbelievable success marketing their businesses online.
My Lead System Pro has taught me everything there is to know, and continually teaches me all the latest and greatest online marketing strategies to help me grow my business.
My goal is to attract 30 new leads per day.  I was recently told that once you reach 30 your business takes off and so does your income!
It still takes hard work, motivation and skills to build your business online but with the right resources and team to work with anyone can do it.
I invite you to do your own homework on MLSP. Ask me any questions you might have and think this over carefully.
Its not for everyone, but those who take action now will experience what so many of us are reaching for….SUCCESS!
Thank you for learning about me and I look forward to getting to know you as well.
To Your Success,
Clint Schubert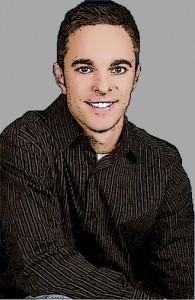 p.s. If you haven't connected with me on facebook or twitter yet I invite you to do so now!